We Can't Stop Father Time, But Facial Rejuvenation Will Slow Him Down!
At Vivacite, our focus is skin! Over the past 8 years, Vivacite MediSpa has continued to use industry-leading technology to introduce new, non-invasive aesthetic, laser and skincare combinations and solutions, establishing our Spa as Durham's most recognized aesthetic, laser, and skin care providers.  As a leader in the industry, we take the utmost pride in the work we do, and off a red carpet experience every visit, under the care of the most devoted, and experienced team. We take the time to discuss your medical history, address your concerns, and then together, customize a treatment plan that will help meet your individual skin goals so you can put your best face forward!
Clear + Brilliant
Clear + Brilliant is a next-generation laser skin resurfacing treatment. This treatment is based on the same technology as Fraxel®, providing similar results, such as removing minor spots, discolouration, and acne scars while smoothing out fine lines and wrinkles. Clear + Brilliant is less intense than a Fraxel® treatment and allows you to see results much faster.  Approved by Health Canada, Clear + Brilliant® is an easy way to get rid of the stubborn complexion imperfections that you are unable to treat with your regular skincare regimen.  Suitable for all skin tones.
You will notice an improvement after one session, and a more dramatic improvement after a series of sessions. Additional benefits of the Clear + Brilliant® Skin Resurfacing treatment:
Smooths away fine lines and wrinkles
Erases spots and discolouration
Removes minor acne scars
Tightens enlarged pores
Eliminates dullness
Leaves your skin glowing
Delays the development of the visible signs of aging by boosting collagen and elastin production
75 minutes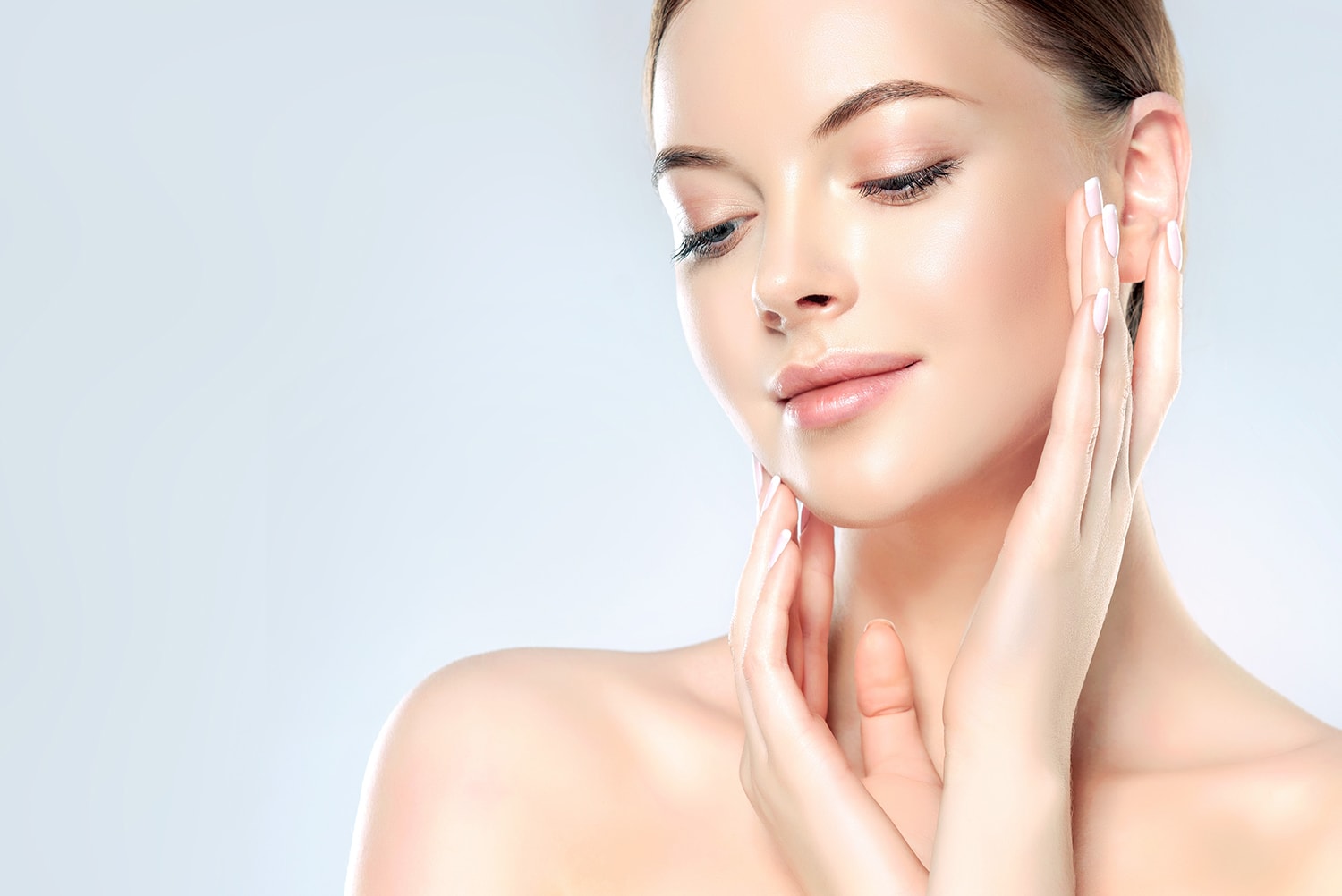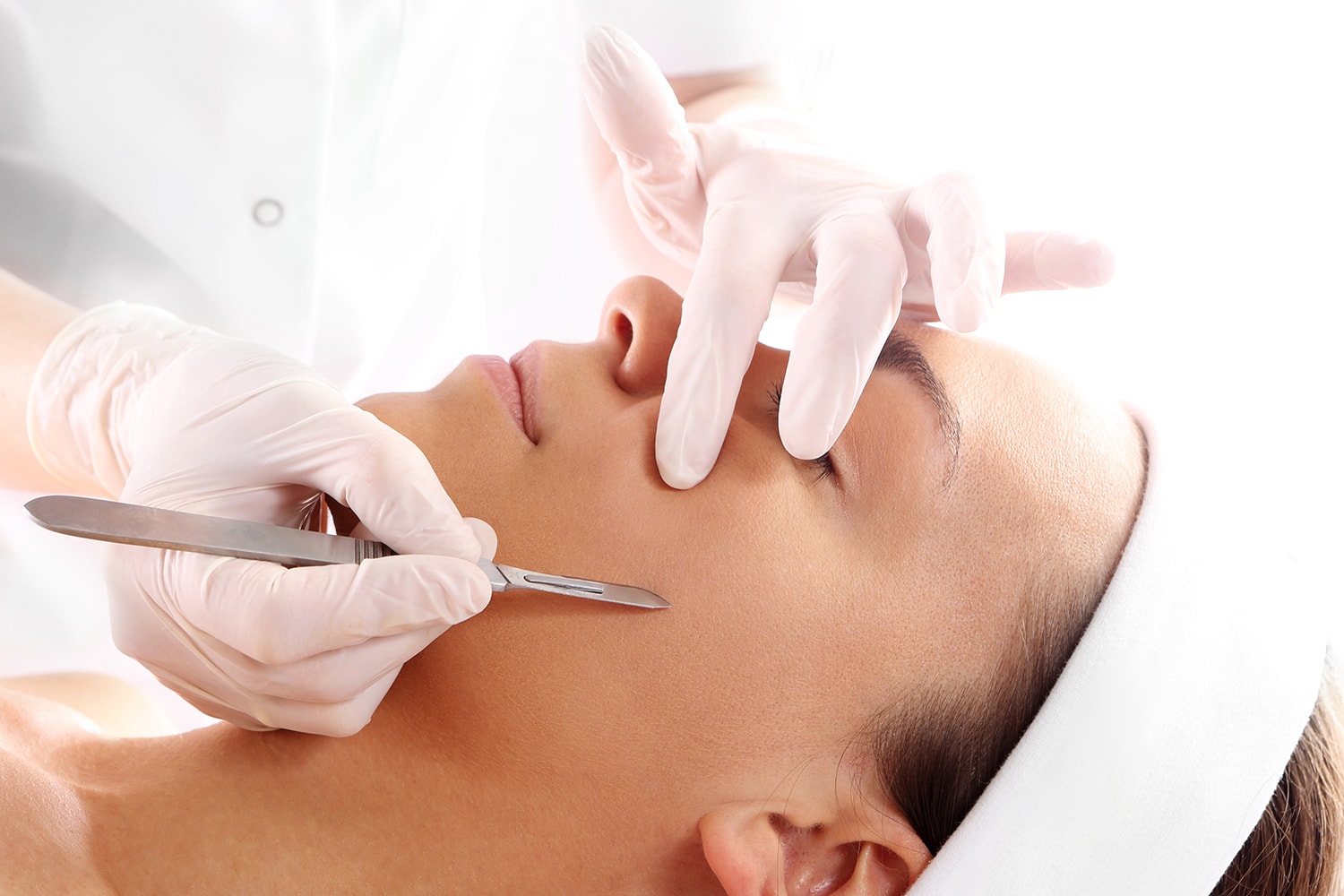 Dermaplaning
Dermaplaning is a gentle treatment that exfoliates your skin and gets rid of dirt and vellus hair, better known as peach fuzz  (no, it will not grow back thicker and darker!)  The exfoliation and hair removal can leave your skin brighter and smoother. The treatment helps to soften fine lines and wrinkles, and ease hyperpigmentation, or uneven skin tone.  It also allows for deeper product penetration. The benefits are dewy skin, faster cell turnover, and a smoother texture.  Dermaplaning is, quick, easy, and requires no downtime.  Safe for all skin tones and pregnant women. Book it as a facial upgrade (30 min), or as a complete facial experience!
60 minutes
DMK Signature Enzyme Therapy
Get the skin tone and texture you desire!  The world famous DMK Enzyme Therapy is like no other skin treatment you have ever had!  DMK's focus is improving the long-term health of the skin, not on quick fixes. The DMK concept REMOVE, REBUILD, PROTECT and MAINTAIN works to regulate and enhance the internal functions and structures of the skin to maximum capacity.
The DMK Signature Enzyme therapy encourages blood circulation, oxygenation, and the lymphatic drainage system, while simultaneously, through reverse osmosis, helping to flush away toxins and free radicals as well as stimulating collagen production. Formulated to enhance optimal skin function, Enzyme Therapy works to oxygenate, detoxify and revise the skin to function as a young, healthy skin does.
90 minutes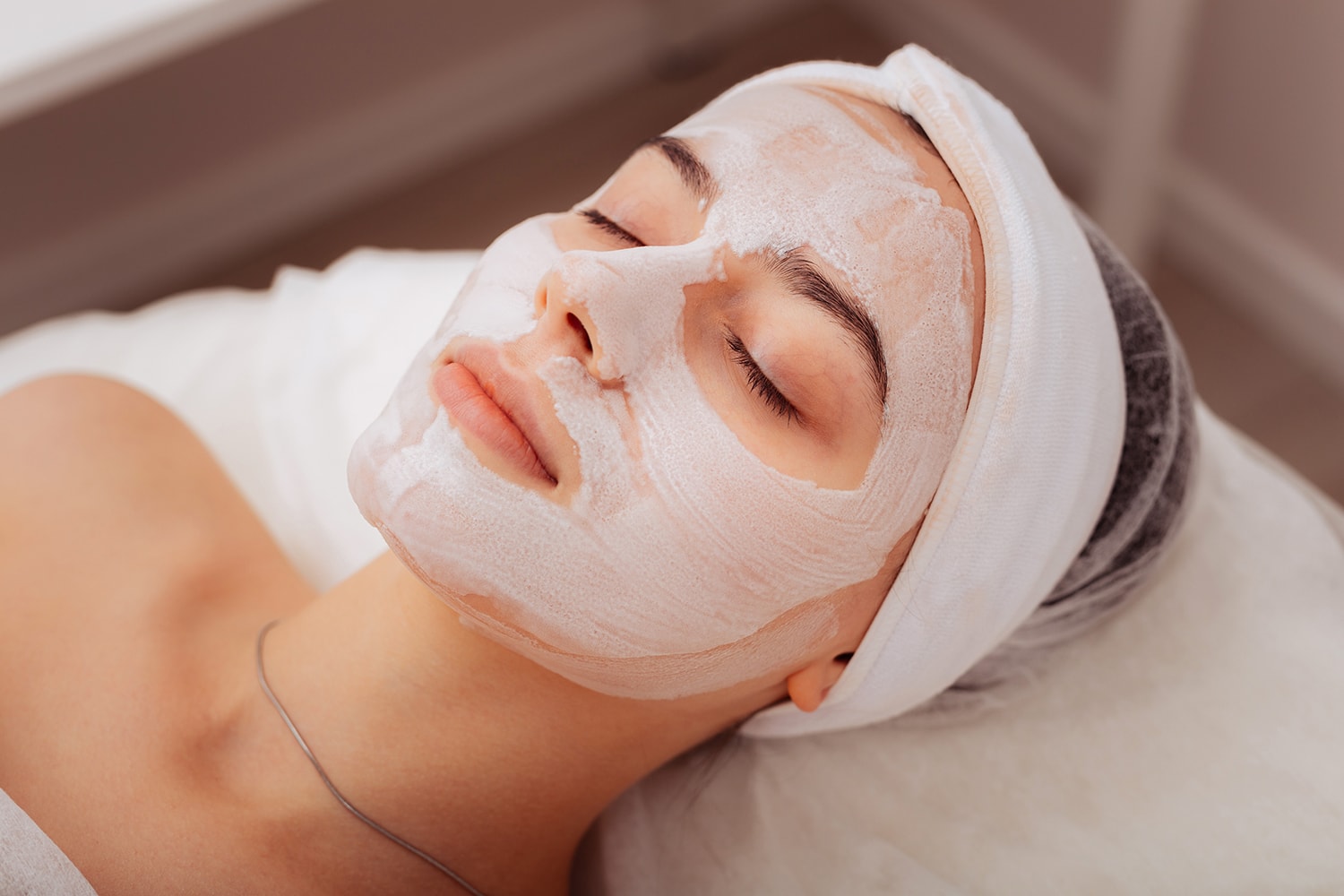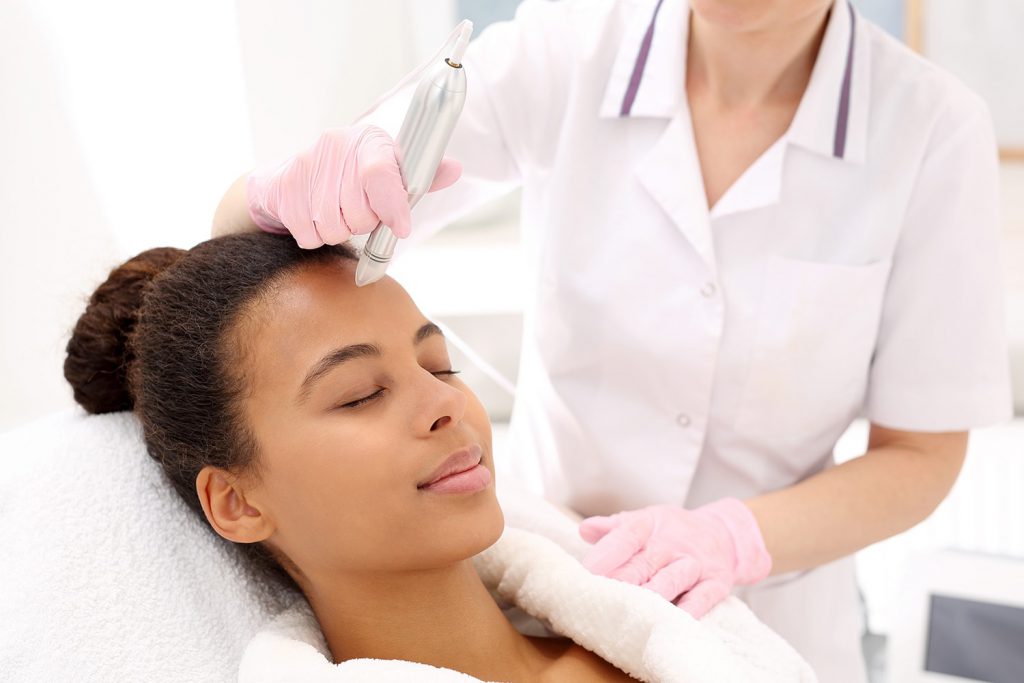 eDermastamp® Collagen Induction Therapy – Micro-Needling
Promote skin repair and reduce the appearance of wrinkles, scars, & stretch marks with Collagen Induction Therapy. When it comes to minimally invasive treatments, Micro-needling Collagen Induction therapy with the eDermaStamp® is clinically proven and is perhaps the most successful treatment available for the common signs and symptoms of aging such as wrinkles, loss of skin volume, and crepey skin. This treatment targets the epidermis in such a way that it is clinically proven to minimize scars and stretch marks. It triggers the body's spontaneous healing process, stimulating cell proliferation and causing the formation of new collagen. This results in a thicker, more supple, cellular matrix, which equals visibly younger looking skin.
75 minutes
Environ DF II Ionzyme Therapy
The Environ DF II Ionzyme facial therapy is unmatched in its ability to deliver (penetrate) active molecules deep within the skin biology. Over time this patented technology will transform the skin, returning the look of healthy and resilient skin for a lifetime. This facial device uses a dual technology microcurrent to drive active molecules 4000% deeper into the skin making lifelong differences to skin health.  This is a medical grade facial treatment working beyond the epidermal layer, treating deep into the dermis. One treatment is equivalent to 40 days of at home topical application.
Also known as "The Skin Gym", this treatment corrects virtually all skin care concerns for face and body such as skin laxity, hyperpigmentation, cellulite, wrinkles, acne, dehydration, stretch marks, rosacea, loss of volume, scaring, etc.  These treatments are painless, clinically proven skin therapies that dramatically accelerate results.
90 minutes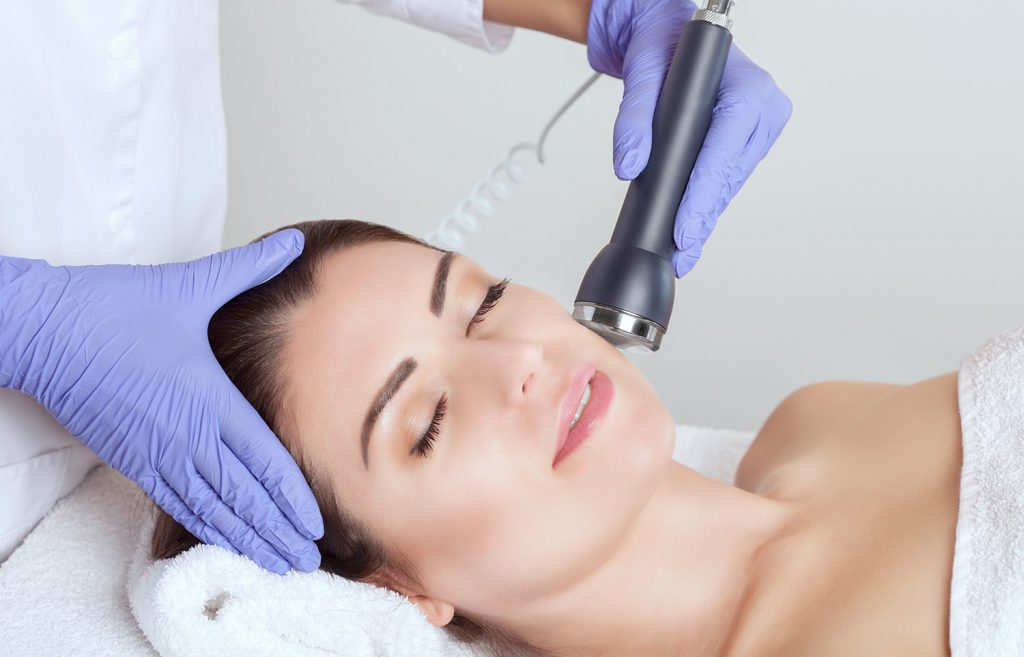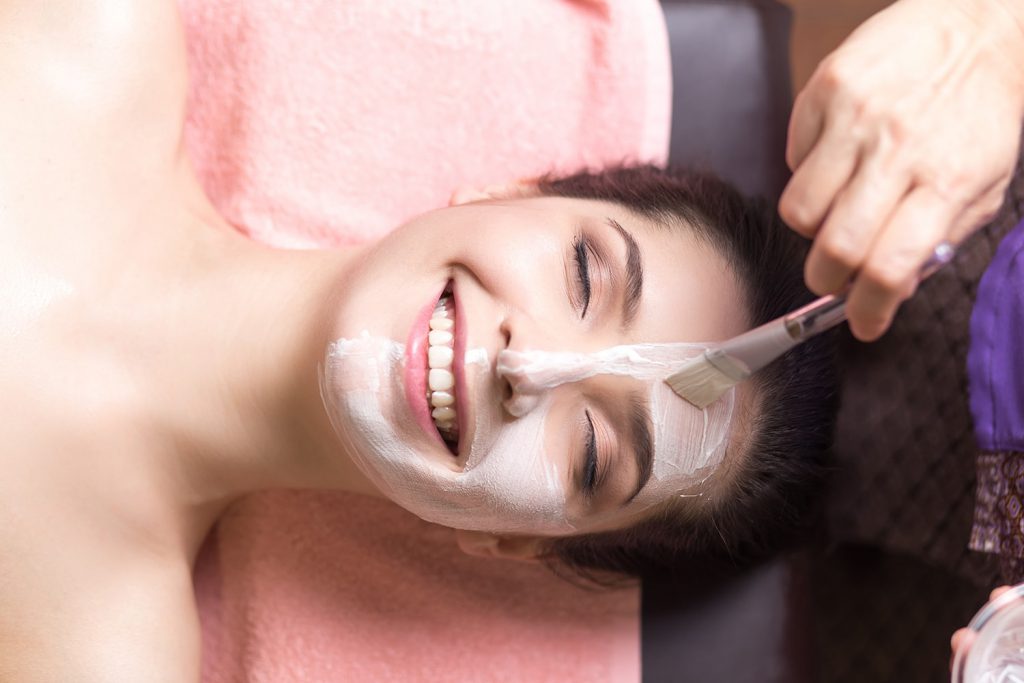 Fire & Ice Resurfacing Facial
Commonly known as "The Red Carpet Facial", the iS Clinical Fire & Ice Resurfacing Facial is a rejuvenating treatment that bridges the gap between a mild facial and an invasive peel, with no downtime. This results-driven facial is designed to exfoliate and resurface the skin, treat problematic skin, deep clean blocked pores, reduce fine lines, and encourage cellular renewal. It is a multi-step treatment with two professional masques combined with carefully selected iS Clinical products to optimize results. It is safe, effective, and clinically proven.  Suitable for all skin types and ages, no downtime or side effects. Upgrade your experience with steam, extractions!
60 minutes
Need help with your skin?
Send us a quick message and one of our aestheticians will discuss your personal skin care plan and determine the treatment that is right for you.