Ditch the razor! Say goodbye to unwanted hair with Laser Hair Removal Treatments!
At Vivacite Laser + Medispa, we believe that looking and feeling your best should be easy. That's why we're committed to giving you the very best in laser hair removal. We use state-of-the-art laser technology for hair removal, which gives you smooth skin like you've never felt before.
Effective across all skin types and tones, offering long-lasting results, our cutting-edge laser system penetrates deeper than other laser systems to target hair follicles at the source without damaging surrounding skin.
Best of all, with no downtime and minimal post-treatment care needed, you can get back to your day and what matters to you with optimal results. You'll also experience minimal redness, so no one will notice you've had laser hair removal.
How Does Laser Hair Removal Work?
We offer complimentary consultations to all clients who are interested in laser hair removal. During the consultation we will discuss your background and medical history. It is important to know what to expect given your hair type and the part of your body that is involved. Essentially, the laser will slowly destroy hair follicles over the course of several treatments. Every person is a little different, but in general you can expect between 60 to 90% reduction in hairs in the area. Most hairs that are remaining will be lighter, finer and softer.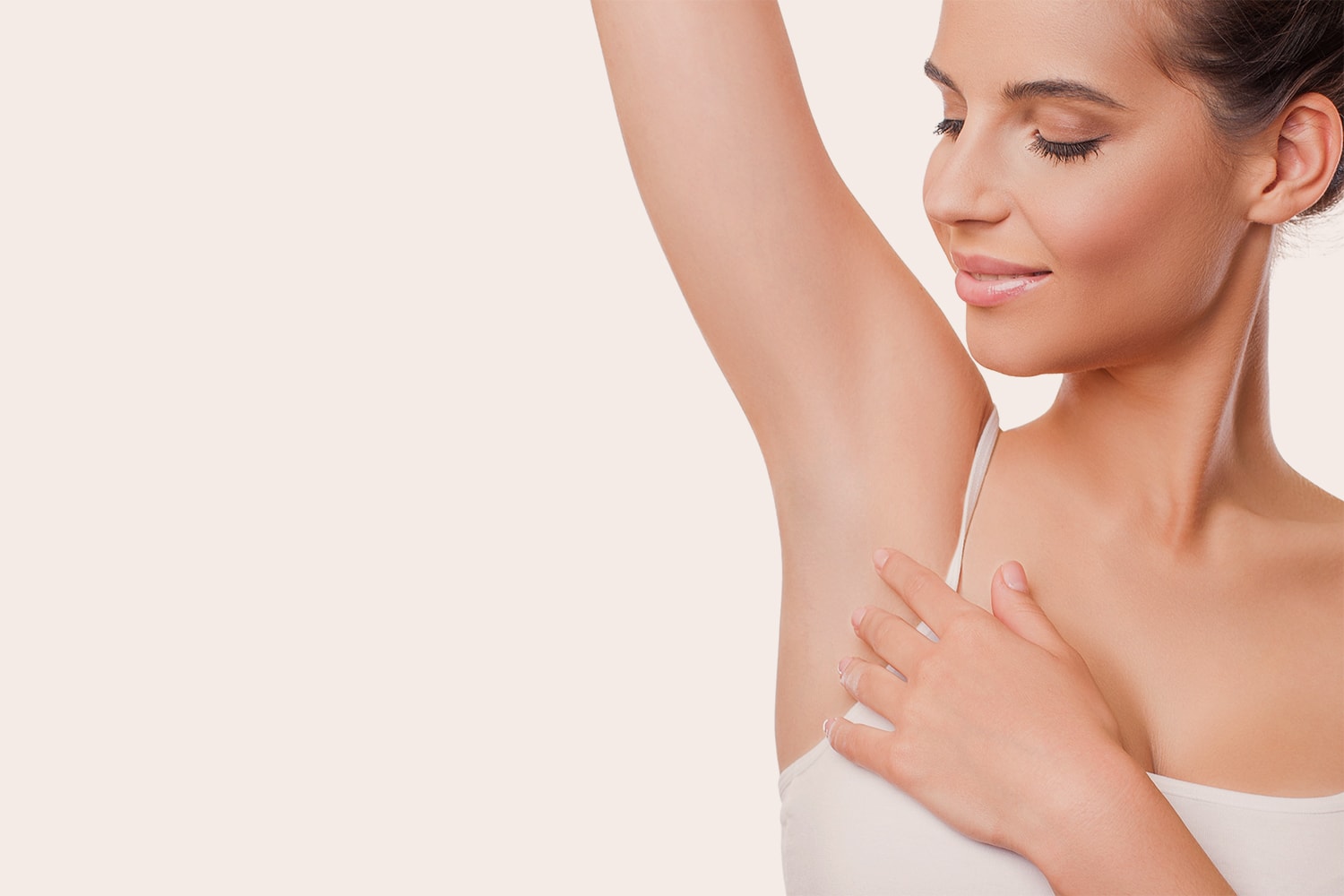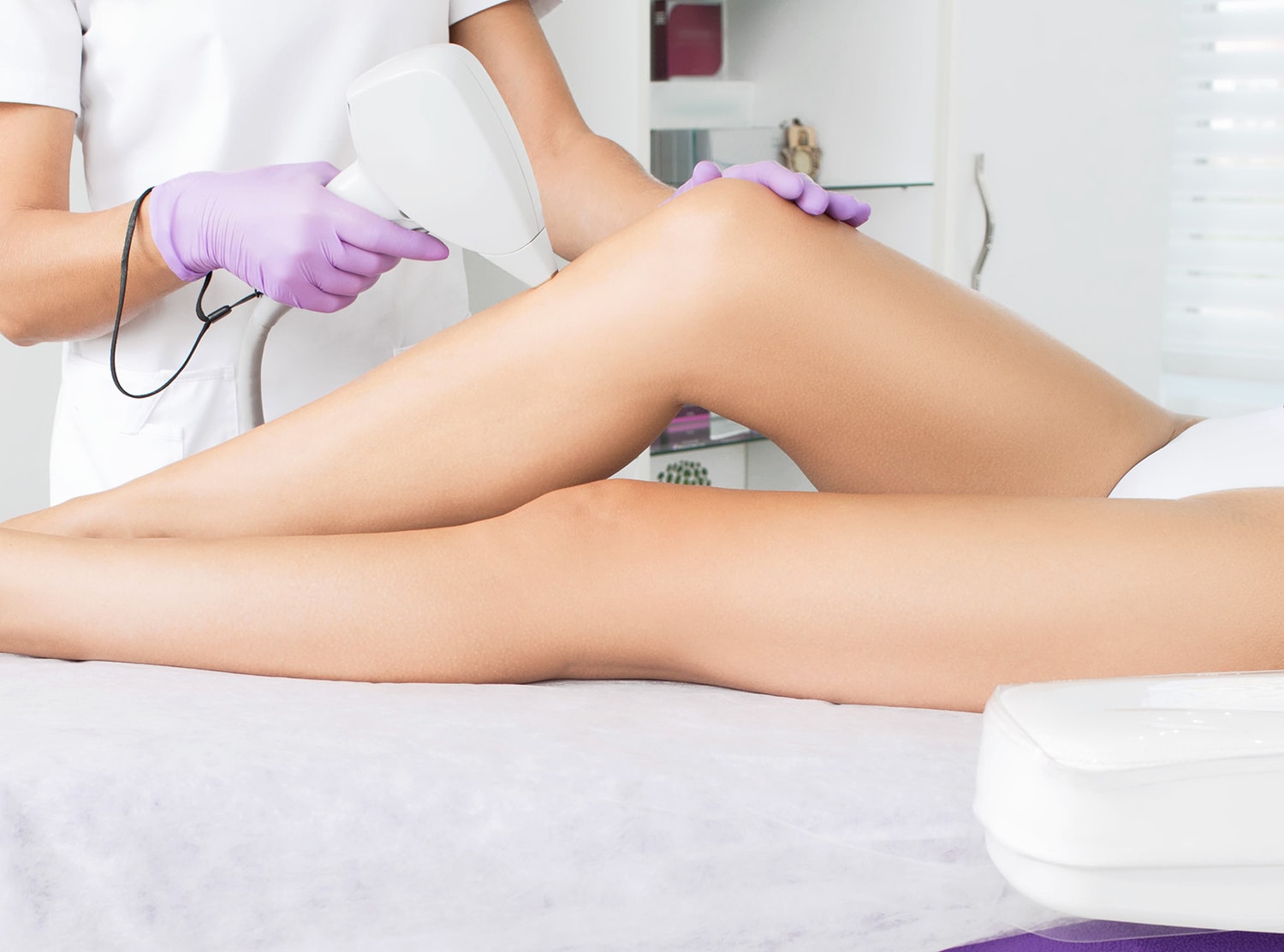 Am I an Ideal Candidate for Laser Hair Removal?
No matter your skin type and tone, you're likely already an ideal candidate! Our laser system makes it easier than ever for people with darker complexions and hair types to get laser hair removal treatment safely and comfortably.
Provided you do not have underlying skin conditions, health issues, and you are not taking any medications, or antibiotics that conflict with laser treatments, our laser technology works on most skin types and tones. That being said, extremely light-coloured hair (white, grey, or red) do not respond well to laser hair removal treatment.
All of this will be addressed, and thoroughly discussed during your complimentary consultation to ensure there are no concerns before we get started.
How Many Laser Hair Treatments Will You Need?
Everyone's experience is unique, it varies from one person to the next.  The exact number of treatments depends on how well your hair responds to treatment, and when in the hair's growth cycle treatment is received. There are three distinct phases of a hair's lifecycle: the active growth phase, a resting phase, and the final phase wherein the hair falls out as a new hair takes its place in the follicle. Laser hair removal is most effective during the active growth phase, when the laser system can send heat down directly to the follicle and destroy it.  It usually takes on average a minimum of 8-10 treatments on the body and 10-12 treatments on the face to achieve ideal results for most people.  Our laser technicians will walk you through the entire process and answer any questions you may have along the way!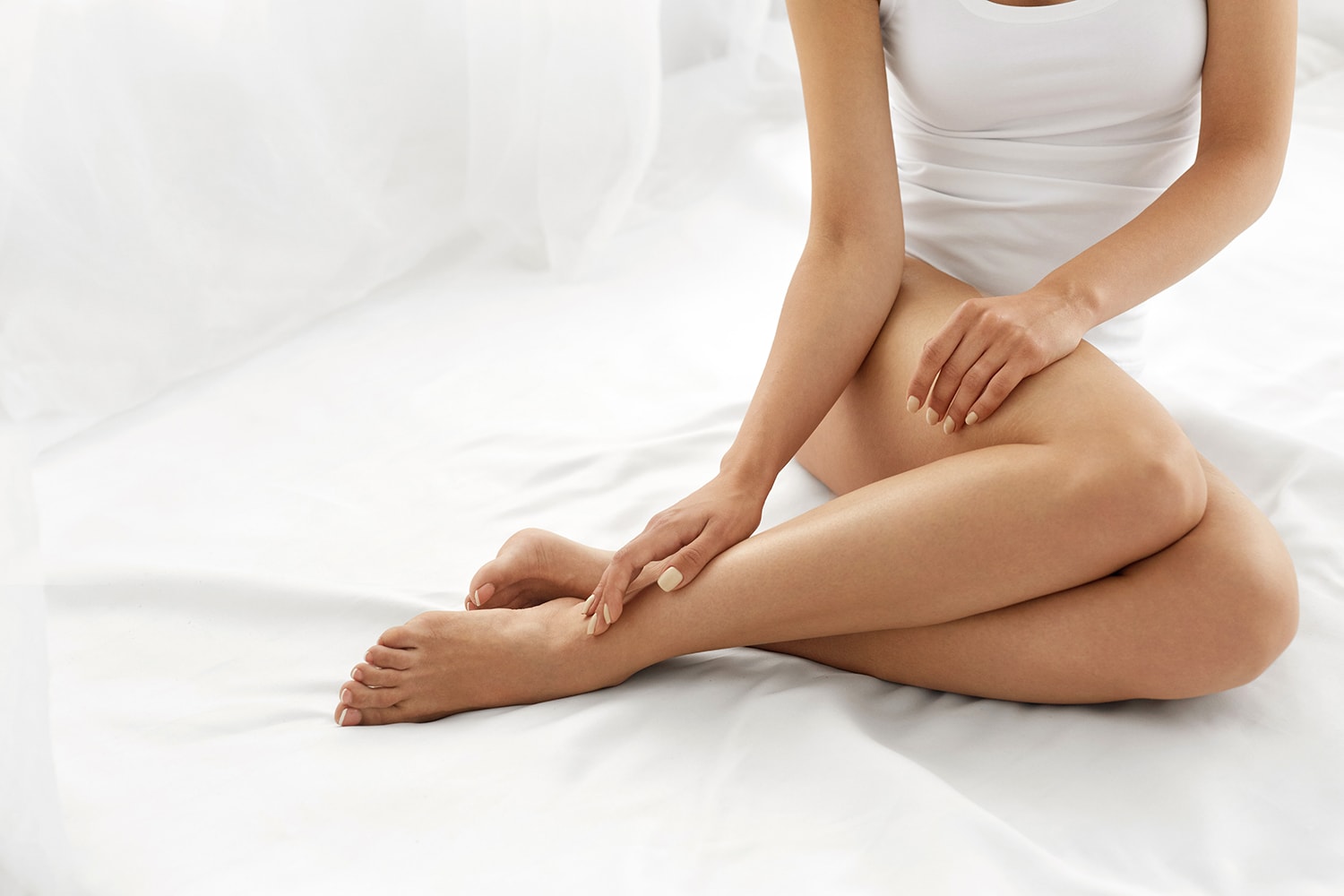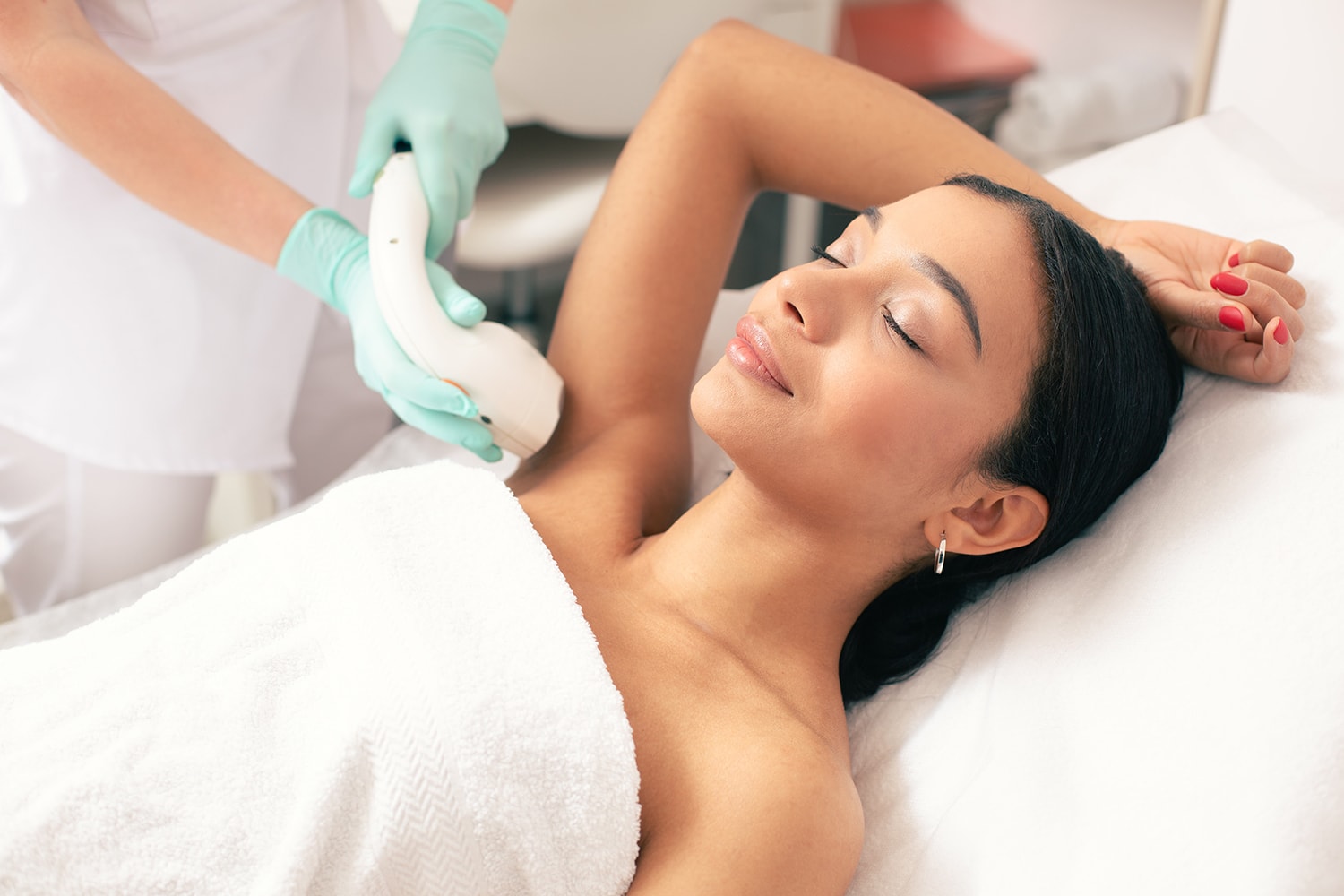 What Else Should You Know About Laser Hair Removal?
Our number one priority with laser hair removal is your safety. Therefore, our team of medical aestheticians/ laser technicians are extensively trained and evaluated before they are permitted to work with clients. During your consultation we will discuss any concerns, medical conditions, medications, tattoos, tor any other concerns that may interfere with laser hair removal treatment or make it unsafe for you.  You will also be provided with extensive homecare, so you will know how to properly care for your skin before and after each treatment.
You can trust our team to guide you through the process and get you the best results possible through laser hair removal.
What Areas Can Laser Hair Removal Treat?
We can perform laser treatments to essentially any area of the body. We can also do large and small spot treatments if you do not see the area you had in mind listed below. Our treatments are completely customizable to meet your unique treatment wants and goals:
Ab Line
Areola
Arms (Full, Half, Upper or Lower)
Back (Full, Half, Upper or Lower)
Backside Brazilian
Bikini (May Add Extended Bikini)
Brazilian
Backside of Brazilian
Buttocks
Chest (Upper Chest or May Add Stomach)
Chin
Earlobes
Eyebrow Shaping (in between brows)
Face (Full or Half)
Fingers & Toes
Hands & Feet
Legs (Full, Half, Upper, Lower, Inner Thigh)
Neck (Front, Back)
Sideburns
Shoulders
Underarms
Upper Lip
We offer many promotions for laser hair removal. Please reach out to us to book your initial consultation and discuss pricing. You can also check out our monthly promotional flyer for offers!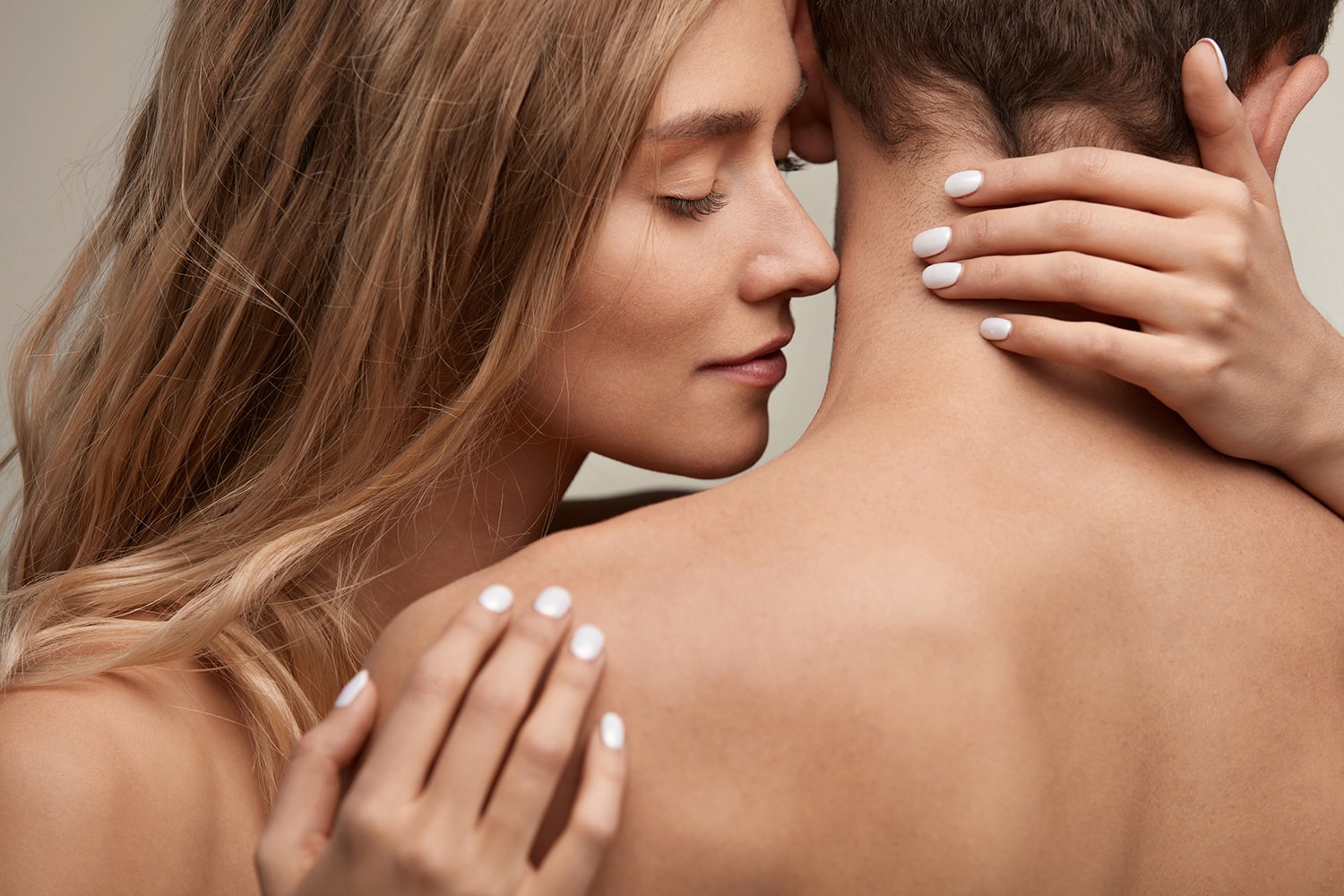 Need help with your skin?
Send us a quick message and one of our aestheticians will discuss your personal skin care plan and determine the treatment that is right for you.